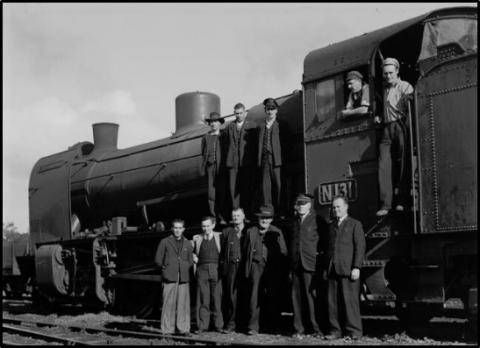 Title:  Yallourn-Railway Station staff with local Victorian Railway employees group on steam locomotive 131. 12-7-1948.
Source: State Library of Victoria. Reference:  H2009.18/234
CAN YOU HELP BUILD THE HISTORY OF YALLOURN?
This terrific photograph from 1948 was discovered during a search of documents related to local history in the State Library of Victoria. Unfortunately, there are no names of the workers shown; and it would be pleasing to identify the Yallourn Railway Station staff. If any reader can assist in doing so, please contact Julie. Thank you for helping to build the history files of the Virtual Yallourn website.