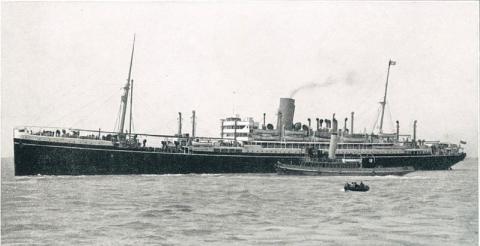 Sydney Boyle & Dilys Ingram were living in Chester England in 1949.
One day Dilys said, "Haven't you got any ambition?"
"Such as ….?"
"Well, migrating or something like that."
A couple of days before, I had been reading about the State Electricity Commission of Victoria (Australia) wanting electricians. I had thought about it but did not think Dilys would be interested. When I went to work next day, I salvaged the paper and the advertisement.
I sent the application forms away and received a reply giving us dates for interviews with people from Australia House and later medicals and X-rays. We realised that if we did go, we would need to some money, so we packed up and left the rented apartment and moved in with my mum and dad. We sold everything except pots and pans, utensils and clothes, and after paying our ten-pound fares, fares for transport and for our luggage to Southhampton, we were able to forward one hundred pounds to Australia.
We sailed on the Largs Bay on 1/04/50. We were told that it was an old boat that used to transport bananas. The men's cabins had had two double bunks with about 3 feet between each set (they were sex segregated). Dilys had to share a cabin with a teacher from Sydney, a butcher's daughter from Warragul and another woman, whose husband was going to also work for the S.E.C. of Victoria. I shared a cabin with 3 other men, and on the first night I could smell one man's sweaty feet and he also smoked pipe, so I grabbed a blanket and pillow and slept on the upper deck, which I did for the whole five-week trip.
To read more, click on the pdf link below....